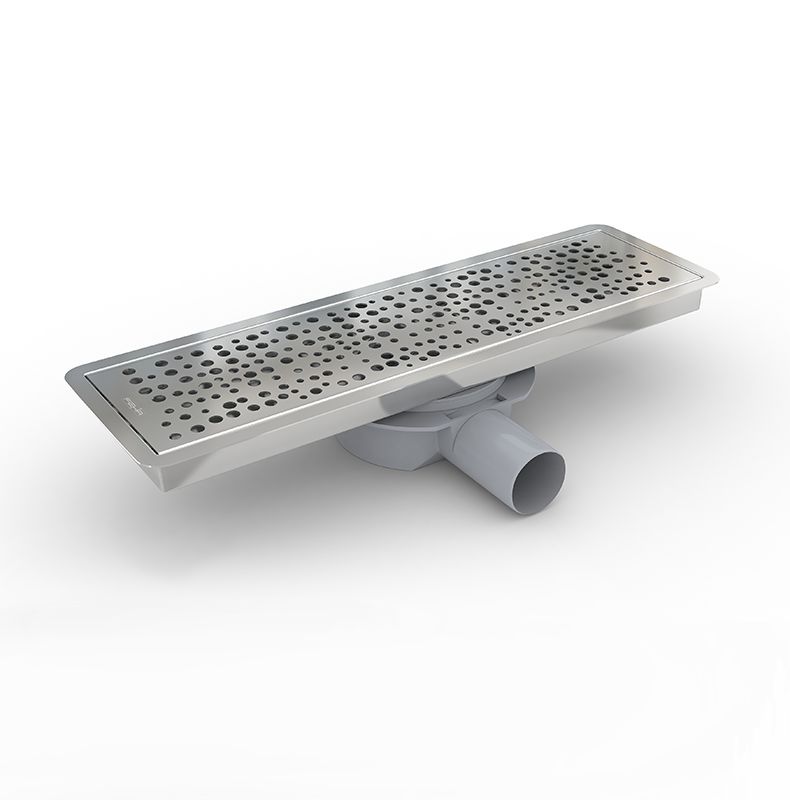 STEEL 8
Product Details

DIMENSIONS AND CODES

WATER HEATER OPTIONS
304 QUALITY 10 CM STAINLESS STEEL GRATE AND BODY DESIGN
» It has a stylish appearance with its
stainless steel body. Due to its edgeless design, it can be used not only in showers but also in any area where application close to the wall is required.
With its 360 rotatable laminated gasketed bottom body, it can be easily connected to plumbing pipes coming from anydirection.
» Height-adjustable legs facilitate the installation process. It allows pouring slope concrete at the desired height.
AREAS OF USE
Bathroom Showers
304 QUALITY 10 CM STAINLESS STEEL GRATE AND BODY DESIGN
| | | | |
| --- | --- | --- | --- |
| LENGTH | WIDTH | HEIGHT | PRODUCT CODE |
| 20 cm | 10 cm | 10Q-120-D8 | Q40 |
| 30 cm | 10 cm | 10Q-120-D8 | Q40 |
| 40 cm | 10 cm | 10Q-120-D8 | Q40 |
| 50 cm | 10 cm | 10Q-120-D8 | Q40 |
| 60 cm | 10 cm | 10Q-120-D8 | Q40 |
304 QUALITY 10 CM STAINLESS STEEL GRATE AND BODY DESIGN